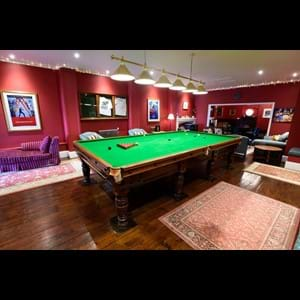 You might be forgiven for thinking that you have walked into a Gentleman's Club when you enter these stunningly proportioned rooms which needless to say houses the original full size Billiard Table installed by Lord Risdale in the 1920's.
This is a fabulous entertaining and hang out space with a fabulous large wood burning stove.  This is the only indoor smoking area in the house.
This is the place for coffee and petits fours after dinner.
This room can be accessed from the Boot Room, Family Kitchen and Hall and is an area where  dogs are allowed.  However, if balls and sticks are also favourites with your dogs, you need to keep an eye on them!